Cover image courtesy of Ashlea Brennan
Bought for $1.9 million from Arrowfield's draft at the 2020 Magic Millions Gold Coast Yearling Sale, Profondo's value soared into the stratosphere with a dominant Group 1 performance at just his third career start. He powered clear of last-start G1 Flight S. winner Never Been Kissed (NZ) (Tivaci), scoring a breathtaking victory by 2.25l.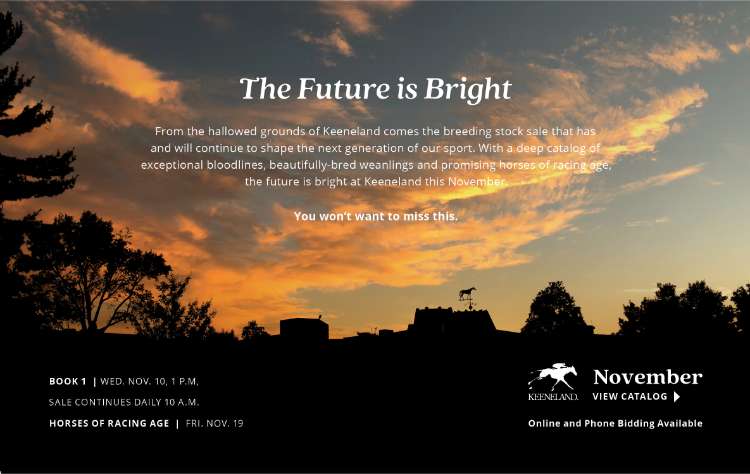 "It was an amazing performance," Arrowfield's Bloodstock Manager Jon Freyer told TDN AusNZ on Saturday evening.
"We were searching the record books earlier, trying to see if there's been another horse in Australia in recent times that's won a Group 1 2000-metre race at only its third start. It seems to be some sort of record, and it was an incredible achievement by what is obviously a special colt."
"We were searching the record books earlier, trying to see if there's been another horse in Australia in recent times that's won a Group 1 2000-metre race at only its third start." - Jon Freyer
Profondo is the first foal out of Arrowfield homebred Honesty Prevails (Redoute's Choice), who won the G3 Widden S. as a 2-year-old in 2016. At the end of her brief six-start racetrack career, the Arrowfield team elected to send the mare to Japan to be served by legendary stallion Deep Impact (Jpn).
"She was a super-quick mare, a racehorse of really high class that I don't think we ever really saw the very best of on the track," Freyer said.
"She also has a quality international pedigree – her second dam being a three-quarter sister to A.P. Indy. Now that this colt is such an outstanding Group 1 winner, I'm sure he'll hold a lot of value and plenty of interest all around the world.
"You could say it was quite a big move to decide to send the mare to Deep Impact for her very first mating, but we'd always held her in particularly high regard, and we thought she was the right type of mare to go to Deep Impact. I suppose that belief has been vindicated with what's happened today.
"Deep Impact was obviously such a magnificent stallion, and we needed to have some quality young mares that were either empty or maiden that we could send to him. She really fitted that bill.
"It's something that the team planned, and we've been delighted with the way it panned out. It couldn't have gone any better."
Always a standout
Profondo's price tag as a yearling and subsequent racetrack heroics come as no real surprise to the Arrowfield team, who have always been enormously impressed with the colt's quality.
"Right from day one, he was an absolutely magnificent foal – a real standout," Freyer said. "We used him a lot on social media, just trying to highlight to everyone what a nice foal he was. He was an absolutely glorious foal and he made a real impression on us as a young horse.
"The mare does leave a lovely foal. She followed Profondo up with another lovely colt by Shalaa, who we sold on the Gold Coast earlier this year."
That colt fetched a winning bid of $1.15 million from James Harron Bloodstock. He has been named Custodian and was sent to the stable of Anthony and Sam Freedman.
The next foal out of Honesty Prevails was a colt by another Spring Champion S. winner in Dundeel (NZ), born last spring.
"The Dundeel colt is another outstanding individual who will possibly be sold at the Easter Sale," Freyer said. "We're very happy with him as well and looking forward to seeing what the future holds for him."
Maurice next
The death of the great Deep Impact in 2019 has denied Arrowfield the opportunity to try to breed a full-sibling to Profondo.
Instead, the chosen mating for Honesty Prevails this season was Arrowfield's exciting young Japanese shuttle stallion Maurice (Jpn).
A six-time Group 1 winner and Japanese Horse of the Year, the son of Screen Hero (Jpn) has made a strong start at stud with 93 winners to date in Japan and already 17 from 43 runners among his first Australian crop.
Along with a trio of quality stakes winners in Japan, Maurice has been represented by Australian Group 2 placegetters Invinsible Tears and Port Louis, Group 3 placegetter Mazu and Listed-placed Balmaurice, Maurice's Medad and Morioka. Maurice is standing for a 2021 service fee of $44,000 (inc GST).
"Honesty Prevails was empty last year, and we decided to send her to Maurice this spring," Freyer said. "He's made a highly encouraging start and has been doing pretty well. Ciaron Maher and David Eustace have his son Hitotsu, who ran a really good race for fifth in the Caulfield Guineas today and is heading towards the Derby as a strong contender.
"I can certainly see the mare leaving a very good foal by Maurice next spring."
The world is Profondo's oyster
As for Profondo, Group 1 glory at his third start means 'mission accomplished' for now, with trainer Richard Litt now turning his attention towards the first few months of 2022.
"He's left me speechless," Litt said. "We've had a wonderful two weeks with him. We have come here today, he was very relaxed, and gee, the world is his oyster. It's scary. We're very excited.
"He will go to the paddock now, I think. He will have a nice spell and we are going to have a big attack come the autumn. He's got some amazing races coming up. He's very exciting."
Profondo
Randwick
Spring Champion Stakes
Arrowfield Stud
Richard Litt