COVID-19 will ensure this is a Magic Millions week different to what the thoroughbred industry has become used to on the Gold Coast over the past 30 years, with the latest potential spanner in the works coming when the Greater Brisbane area was shut down for three days after a virus scare.
While the Gold Coast was not included in the lockdown, the ripple effect was still felt at the Bundall sales complex over the weekend. However, a run of three days of zero community transmission saw the Brisbane lockdown lifted, and fears of a major South East Queensland outbreak have been allayed just in time for the Sale to commence.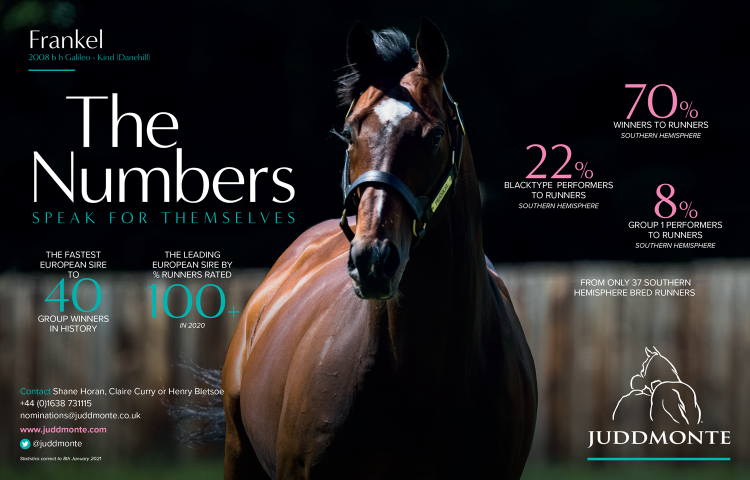 It was just the latest of a series of challenges that Magic Millions Managing Director Barry Bowditch and his team have confronted in recent months, but with an agile approach, they have been able to successfully negotiate to stage the Sale in a live format, beginning at noon (AEST) on Tuesday.
"There's been periods of time over the past month where we have had to zig and zag and do whatever it takes to get to this point. The outcome we wanted was always to have a live Sale on the Gold Coast, beginning on January 12," Bowditch told TDN AusNZ.
"We never wavered from that. It was just a case of with the restrictions being in place, you have to move with the curveballs."
Key to Magic Millions' ability to negotiate those challenges according to Bowditch has been utilising the relationships built with both prospective buyers and vendors.
"Communication has been key. Just communicating with our client base has been very important. The team did an extraordinary job through the Christmas and New Year period of doing that and giving everyone the confidence to stick with the plan and be on the Gold Coast when they needed to be," he said.
"That worked well. It's all about adaption, something changes, you just move with it and the outcome is still the same, to have this Sale, on January 12."
A quality buying bench
Bowditch acknowledged there was a different vibe around the sales ground ahead of this year's Sale, with a focus more on the business of buying and selling than the usual social events, but he remains convinced that the right people will be active to ensure the market has the necessary vibrancy.
"There is no doubt it's quiet, but in saying that, all the right people are here. There are a handful missing. I think vendors and buyers alike are just excited to be at a carnival, to be part of a genuine horse sale," he said.
Indeed Magic Millions has left no stone unturned in its bid to get major buyers to be present at the Sale, working with the Queensland Government to secure last-minute entry for several Sydney-based trainers and buyers, including Gerald Ryan, Annabel Neasham and Triple Crown Syndications, who will attend under strict biosecurity guidelines.
Gallery: Some faces around the Magic Millions sales complex
Bowditch said that while not everyone that Magic Millions would like to be at the Sale could attend, due to border closures and the like, he was confident it could facilitate interest remotely from overseas and interstate buyers.
"We are missing some trainers and some significant Sydney owners, but we are engaging with everyone, whether that be through an agent, or through us. We have done whatever it takes to give them the opportunity to buy," he said.
"There are also a lot of buyers that have made huge sacrifices over the past few weeks to uproot families, move out of Sydney, and do what they need to do. They have had to move away from their businesses to be here. It's humbling to think that this is that important to them. The ones that are here aren't here for a haircut, they are here to find some very good horses to take home and train."
Opportunities abound in class catalogue
Bowditch has absolute confidence in the quality of the catalogue his team have pulled together, which includes 962 yearlings in Book 1 and a further 324 to be sold as part of Books 2 and 3.
"We've got the best catalogue we have ever put together. The feedback I have been getting from buyers is that they are salivating over the horses we have out there," he said.
"The feedback I have been getting from buyers is that they are salivating over the horses we have out there." - Barry Bowditch
This Sale has become famous for significant annual growth over the past few years, but the circumstances under which the Sale will be conducted and the resultant uncertainty in the market has generated an outlook of realism from everyone involved.
"Any other year, we'd expect things to be record-breaking, but unfortunately we're dealing with uncertain times and obviously there will be holes in the market," he said.
"One thing about Australia is prizemoney has never been better. It's a great industry to be a part of, whether you want to buy one per cent of a horse, 10 per cent of a horse or a whole horse, it's a very engaging industry.
"Our trainers, owners and syndicators do an outstanding job of putting information out there. That bodes well that engagement should be strong wherever people are located around the world."
There is always an aspect of anxiety among vendors ahead of any sale, especially the first yearling sale of the year, and while Bowditch expects the market to be tipped in the favour of buyers, he believes vendors will be realistic about their reserves, ensuring plenty of business gets done in the next seven days.
"They (the vendors) are pleased with who is here. They have been able to get buyers across their stock, but obviously, with the catalogue the size it is, and a few less people, there is a bit of trepidation in the market," he said.
"All that will do for the buyers that are here and have done their work, is that they know they will be able to buy well. It's a great place to buy. There's no other sale in the world where you can buy for a $12 million race series and race for all this outstanding prizemoney we have in Australia. It's an obvious choice, and if they don't buy here, they are missing out on a huge amount of the harvest.
"These horses are some of the best-bred horses in the world. They are well-raised, they are well-conformed and they are ready to be taken anywhere and race, and I genuinely believe they will do a great job."
Buzz builds ahead of Day 1
This year's Sale will begin a day earlier than has been the case in the past, with a shorter 180-lot session to begin at 12pm local time (AEST). It will follow on from the traditional public event on Tuesday morning, which will feature horses galloping on the iconic Surfers Paradise beach, followed by the barrier draw for the two major races on Saturday, the Magic Millions 2YO Classic and the R. Listed Magic Millions 3YO Guineas.
"There is no better day of the year, in my book, then going to the Surfers Paradise foreshore and watching those beautiful horses run down the beach. Owners also get a lot of anticipation out of drawing their barriers. It is the one day of the week where we really engage with the public. That won't change, and it's my favourite event of the week," Bowditch said.
"There is no better day of the year, in my book, then going to the Surfers Paradise foreshore and watching those beautiful horses run down the beach." - Barry Bowditch
"Leading straight into the Sale makes for a hectic morning, but it should work really well. We've got some quality horses to go through and it should set the tone for the week."
Bowditch said he didn't have a specific metric by which he will judge the success of the Sale, but he knows that whatever evolves this week on the Gold Coast will set the scene for what we can expect from the yearling market throughout 2021 in Australia.
"It's hard to quantify what the key numbers of the Sale will be. If vendors are realistic, which we think they will be, that will set the tone for the week. We've got a good amount of buyers here to absorb a good amount of the catalogue," he said.
"One thing for sure is that this is the benchmark sale for the industry each year. This sets the tone for what is going to happen for the next six months. I think it's important as an industry that we get behind it, and we get off to the right start."