Written by Michael Cox
Yulong continue to make a splash, not just as a buyer of big priced yearlings, but now as a vendor as its yearlings are sold for the first time on the Gold Coast.
Burgeoning breeding and racing outfit Yulong Investments Australia continued to build its broodmare band with a million dollar lot immediately after making a solid debut as a Magic Millions vendor.
Yulong-bred Lot 71, a filly by Dissident out of Rockzel (Zabeel), had just been knocked down for $140,000 when Yuesheng Zhang paid seven figures for an I Am Invincible filly – the very next lot.
"It was good timing, and she was our number one yearling selection," said Yulong's Chief Operating Officer Sam Fairgray. "From the moment I saw her step out of the box I thought, "wow, she is a cracker." I knew she was going to be expensive but I didn't know she was going to be that much."
"From the moment I saw her step out of the box I thought, "wow, she is a cracker." - Yulong's Chief Operating Officer, Sam Fairgray
Yulong has 130 broodmares on its 450-acre farm in Nagambie but Fairgray said that number could grow to 200.
"Mr Zhang is about buying quality horses and this filly fits in that category of being able to be a racehorse and a future broodmare, because she is just such a quality type. She just had so much balance. Mr Zhang is a great fan of I Am Invincible and this filly is out of a young mare."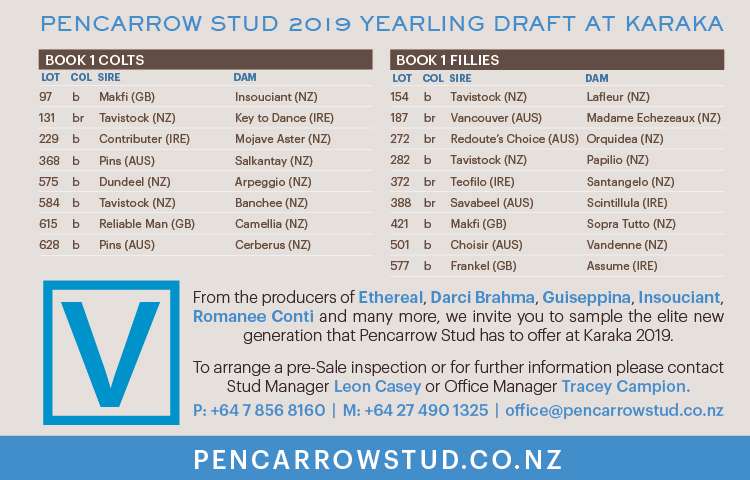 "She is a great type too, and great types leave great types. We are starting to build a broodmare band and we have some great race fillies that will come through. She fits into that category. I really like the cross and there are lots of positives there for us. She is a quality filly and we are pleased to take home the one we wanted."
Two horses from Yulong's 10-horse draft went under the hammer, with the group's first ever Magic Millions lot, a filly by More Than Ready (USA) selling for $400,000 to Hawkes Racing.
"That was a pleasing result. We are underway with the commercial side of the business. Each year we will look to have representatives at the major sales," Fairgray said.
"We want to be known as a farm that can rear top racetrack performers. We are going to stand stallions and we will continue to build that broodmare band. We will be selling progeny from our stallions as well as mares. Hopefully we can sell some high-class stakes performers.
"With 130 broodmares, and growing, it's all about keeping the quality up as well. Trying to improve our broodmare brand, rearing great yearlings and then getting them into the right stables."