We hope you enjoyed reading today's edition of TDN AusNZ. If you have any feedback or ideas, please don't hesitate to reach out.
The TDN AusNZ office will be closed on December 24th to the 28th. A special edition will be published on Boxing Day, the evening of December 26th, covering all the feature racing.
We wish you a wonderful festive season!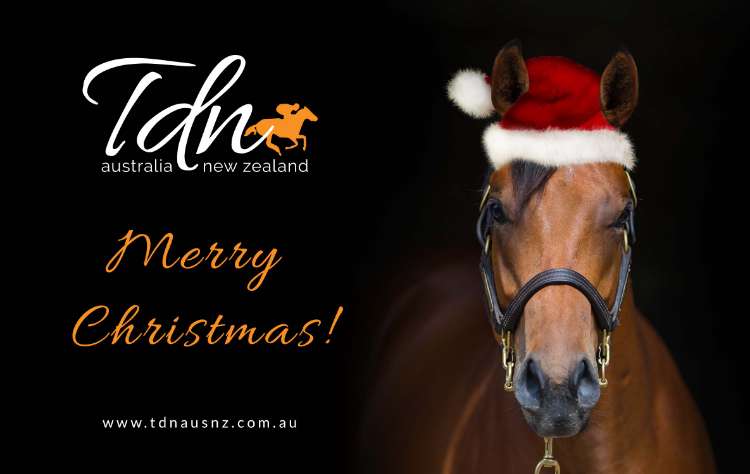 TDN AusNZ Team & Contacts
President - Gary King | gary@tdnausnz.com.au
Managing Director - Vicky Leonard | vicky@tdnausnz.com.au
Editorial | editorial@tdnausnz.com.au
Australian Editorial - Bren O'Brien | bren@tdnausnz.com.au
New Zealand Editorial - Paul Vettise | paul@tdnausnz.com.au
Advertising | advertising@tdnausnz.com.au
Advertising & Accounts - Eliza Quinn | eliza@tdnausnz.com.au
Content Coordinator - Melissa Gillis | melissa@tdnausnz.com.au
Photography is largely supplied by The Image is Everything - Bronwen Healy and Darren Tindale, and complemented by Sportpix, Trish Dunell (NZ), Racing.com Photos and Western Racepix.