And the judges say...
PETER O'BRIEN, Segenhoe Stud: I adore Shalaa, a brilliant racehorse and from a sireline that works here. He's a beautifully balanced horse that exudes quality and we will support him strongly this year. I have heard only good reports on his first foals in Europe and Sally Gordon confirmed this when she sent me photos of some. We have consciously sent him mares with size and scope and are conscious also of action, as the sireline generally lacks a good walk, though they are sprinters so that goes hand-in-hand.
MIKE FLEMING, Bhima Thoroughbreds: I've had one Capitalist foal so far at Bhima and if he leaves them like that - in the mould of himself, he'll no doubt be a commercial success for those who support him. Winning Rupert is going to be interesting to see what he throws. He's a great sort but lacks a pedigree page. He had a top public profile and was very well positioned by Bjorn and Newgate to get a good book of mares. History tells you that colonial based sires are the way to go - you only have to look at the sire premiership to see evidence of that. So I have a big watch on Winning Rupert's foals.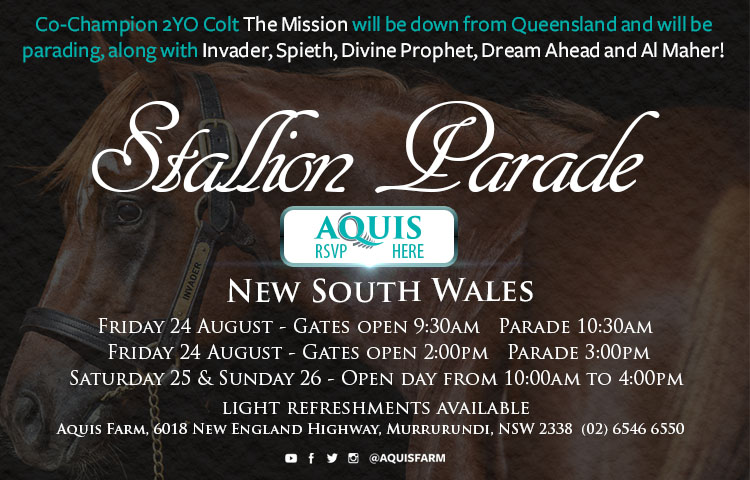 DEAN HAWTHORNE, Agent: We have high hopes for Tivaci as a sire, I bought the mother Breccia for $850,000. He beat some good horses in his career and I like his pedigree. The others in New Zealand that I have plenty of time for include Turn Me Loose (NZ) , who as a racehorse and style of horse has every chance, and Belardo - I have seen a couple of them, good tidy sorts and Lope de Vega blood works here.
SHEAMUS MILLS, Agent: Of the young stallions I never claim to be a genius--they are personal preference in my opinion as there are very few stallions that go to stud these days without similar credentials to an established star. Who will have the genes to succeed is close on anyone's guess. Once, you had to be a Group 1 winner to be in the running from all the good judges, but sires like I Am Invincible, Not A Single Doubt and Written Tycoon have thrown the rule book out the window. Therefore, it's choose your own of the young stallions without runners. I just narrow them down by the type they have put on the ground and their numbers.
"Who will have the genes to succeed is close on anyone's guess." - Sheamus Mills